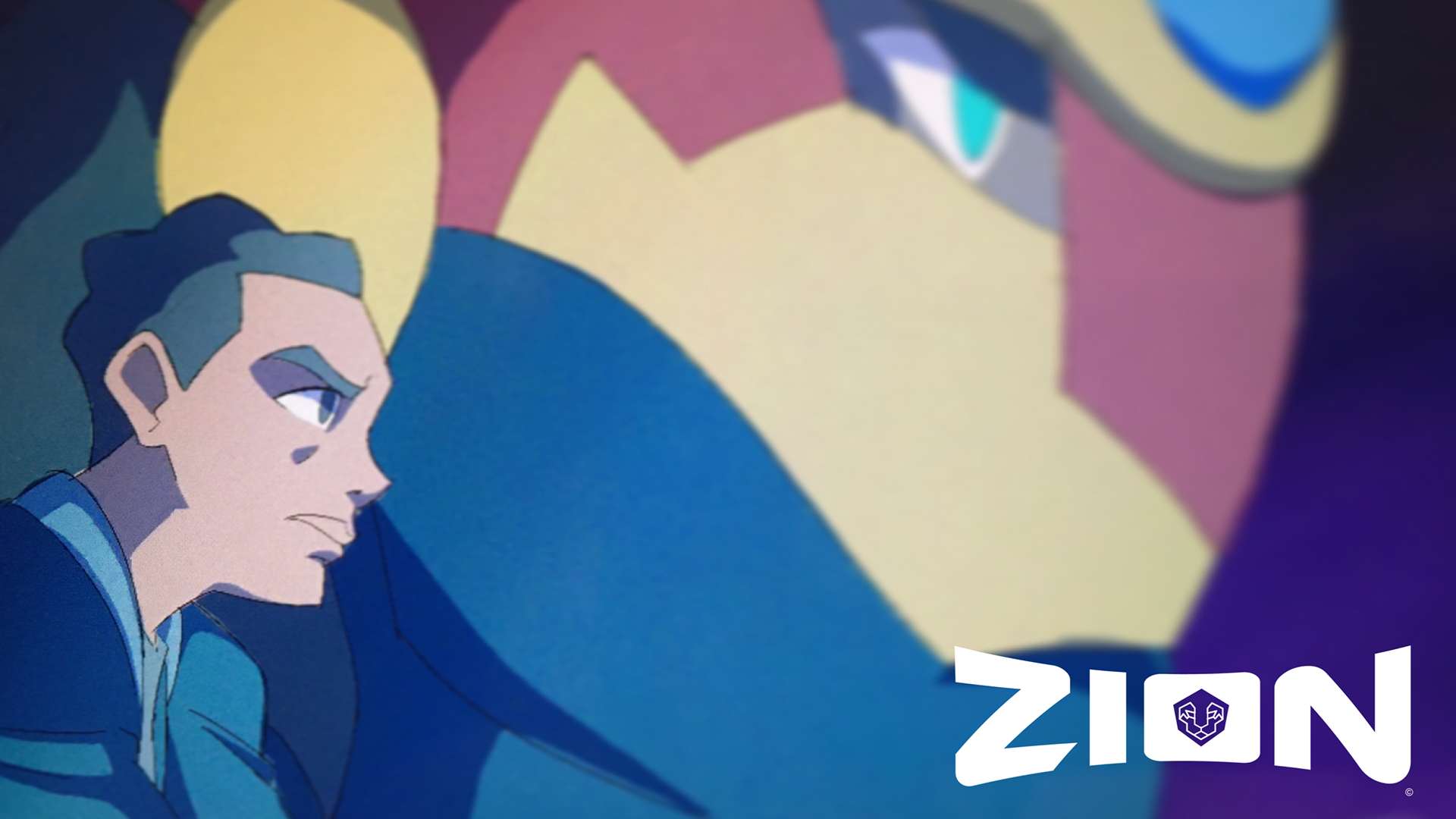 I am an avid reader of comics. I started creating comic strips in college and continued at the architecture firm I worked for previously. I wanted to create a long-form story that incorporated my own interests and personal background. The idea for Zion had been in my brain for 10 years before I was able to finally substantially work on it. This was the first time I was creating a story that was more than 3 panels. Going from 3 panels to a 22-page comic was an exciting challenge for me.
Zion, or Tsion in Amharic, is more commonly associated with Israel as the "promised land", but it has also be used in reference to Ethiopia. Based on that context, I chose the name Zion because I envisioned the character as the living symbol of Ethiopia, just as Captain America is for the United States. Plus, it rhymes with Lion, so it worked perfectly with Desta's powers.

Zion #1 was created in 2017 and is the first part of a limited comic book series. It's set in mid-2000's Atlanta and follows the story of an Ethiopian-American teen named Desta who recently dropped out of college, unable to withstand his family's pressures on him to succeed. One night, Desta finds an old family heirloom and discovers that there's more to his family's Ethiopian heritage than coffee and long distance runners.
For the logo, I knew I wanted it to have a sleek, dynamic feel. I also wanted to incorporate the Zion Gem which Desta uses to transform, into the logo. From a design standpoint, I refined it to be legible in black and white and at different scales so it could be used in any promotional material I made.

After creating a loose outline of the story, I made a list of scenes to include and the number of pages I would need for each scene. Because I was going to print physical copies of the book, I wanted to ensure the scene changes would happen on page turns (so that when you flip the page, there is a new scene or surprising reveal)

STORYBOARDING / THUMBNAILS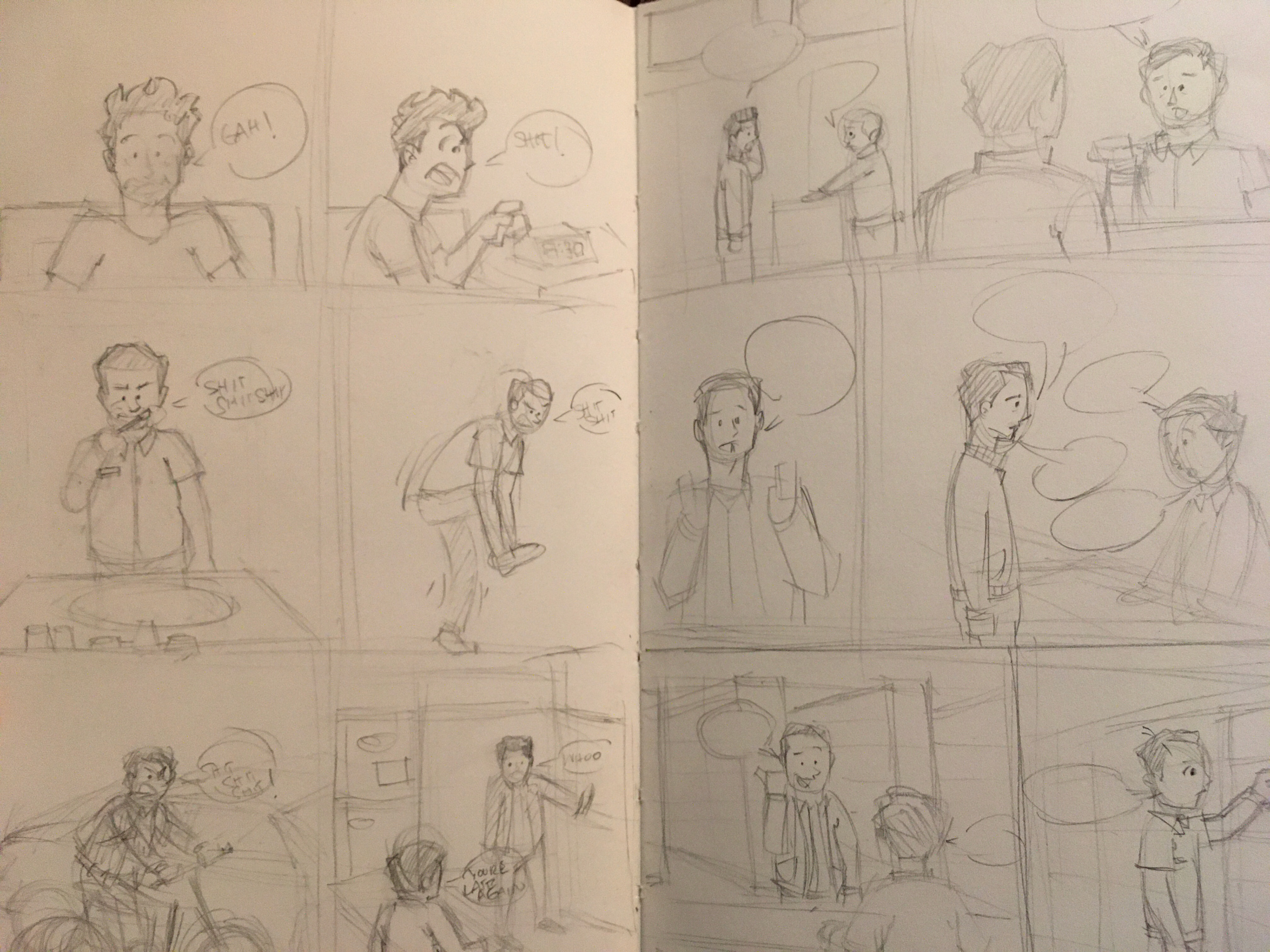 In a traditional comic book pipeline, the writer would create the script of the dialogue and action occurring, then send it to the artist to create develop the artwork. Because I was acting as both artist and writer, I created storyboards of what was taking place and then created a script to fill in the dialogue of each scene. I learned pretty quickly that it was much easier for me to first visualize what was happening, versus having to imagine it in my mind then translate it into text and then illustrations.
For the script I created a word document and formatted it based on the
Full Script Style
 , 
describing what the viewer would see in the scene and the dialogue of the person speaking.
For each of the pages, I used 11" x 17" bristol boards (which are the industry standard). The ones I used had photo blue guidelines, making it easy to create the panels. Once I roughed out the figures and backgrounds, I moved on to inking the drawings.
For the inks, I used sharpie markers with the variety of line weights. After I finished, I went over the page with a white eraser to clean up any stray marks. I scanned the drawings using a flatbed scanner and saved each of the files as a bitmap, so the drawings would be 100% black & white. This way, they would be clean and easy to fill when I brought them into Photoshop to color them.
This step was exciting but also nerve-wracking because outside of a few pieces of concept art I made, all the comics I've created have been in black and white. Because I drew my comics by hand, I was always worried that I'd ruin them if I colored them the wrong way, so I avoided coloring them. Fortunately, because I was coloring the pages digitally in Photoshop, this allowed me to really experiment with the color and lighting. Creating the mood for each scene which was fun! Desta spends most of the 1st issue by himself except for a few flashbacks, so I really wanted to emphasize that isolation he felt using a dark blue color palette.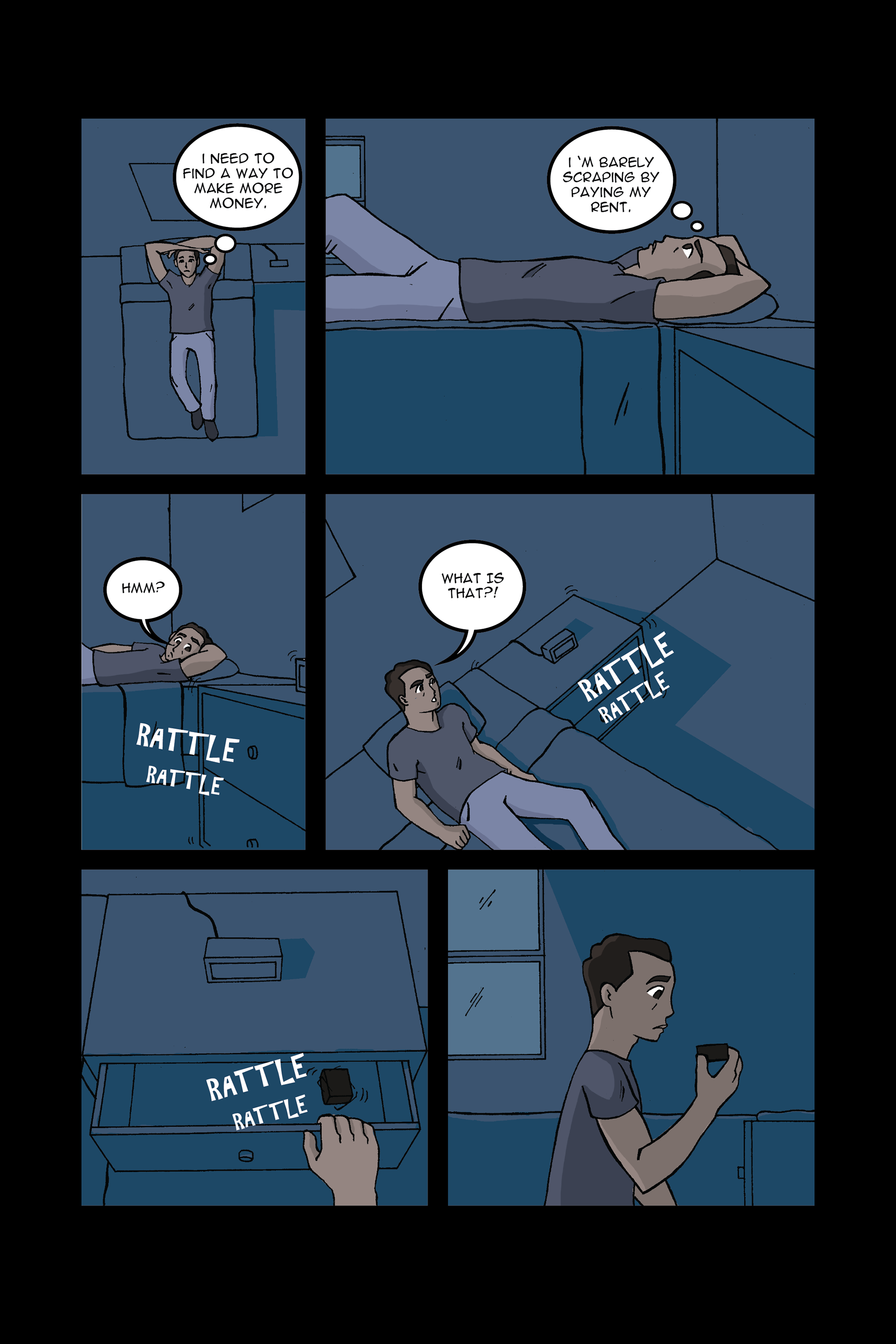 I placed the files in a separate layer in an Illustrator file. I created a layer for panels to sit above the art, choosing black panels to create a cinematic feel. Using the script, I copy and pasted the dialogue into word balloons and placed them in their respective panels.
After adding the lettering, I brought all the final pages into InDesign to format them and make a booklet to send a printer.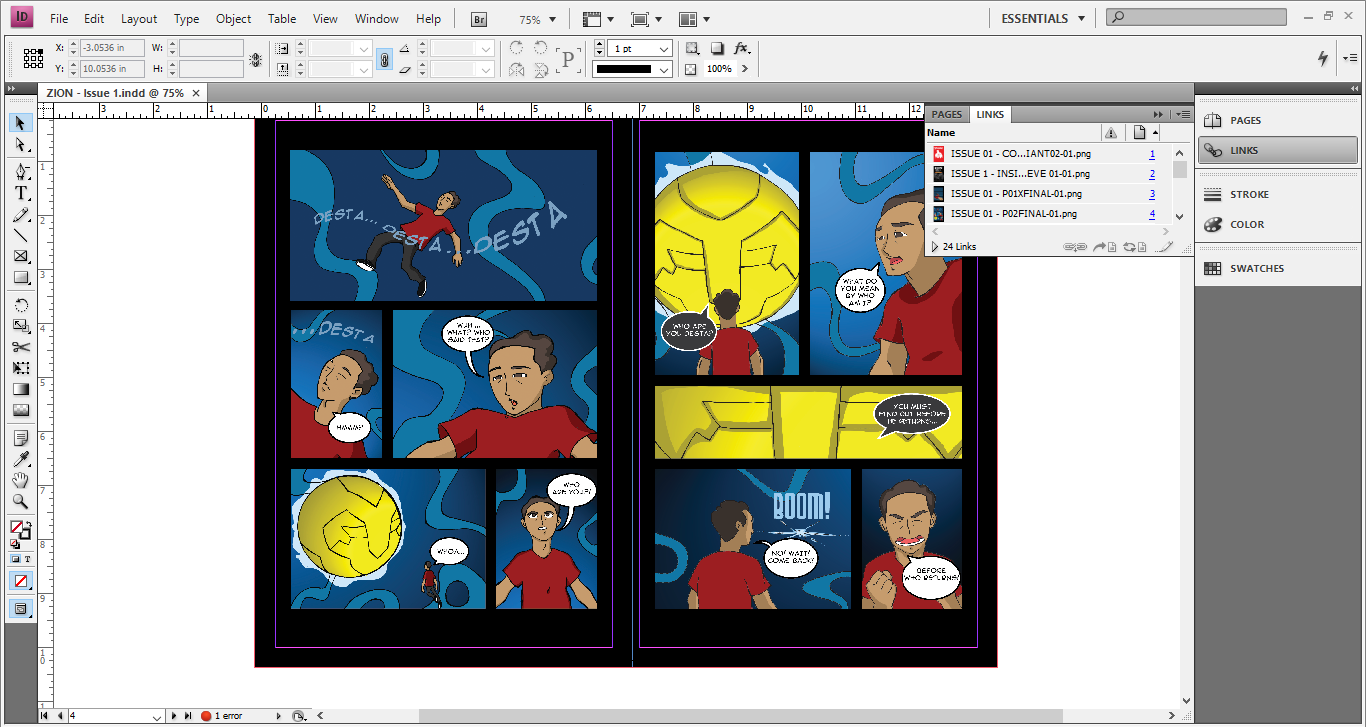 After looking into the costs of printing a comic book, I determined it would be best to run a Kickstarter to offset the upfront cost. I ran the
Kickstarter
for 30 days, using behind the scenes content to promote the comic. I disseminated the Kickstarter through my social networks, social media, and online ads.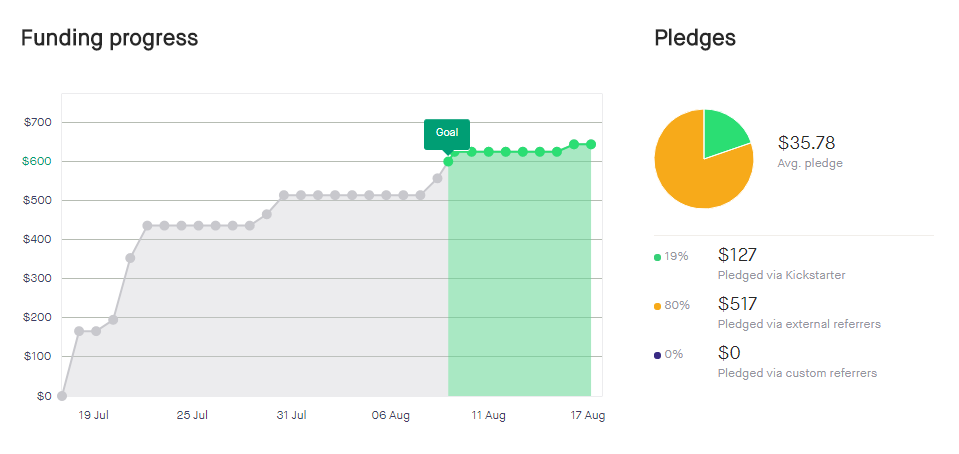 After the Kickstarter ended successfully, I went to work to get the comic printed for the backers. I printed a test copy of the comic to see how everything looked overall. I revised some of the dialogue, fixed some details in the artwork, and submitted the comic to a printing company in Florida that specializes in comics. It looked great overall, except the colors were too dark. This made me realize I forgot to change the color mode of the book from RGB to CMYK. After I made that correction, I ordered the rest of the copies of the comic and sent them to the backers.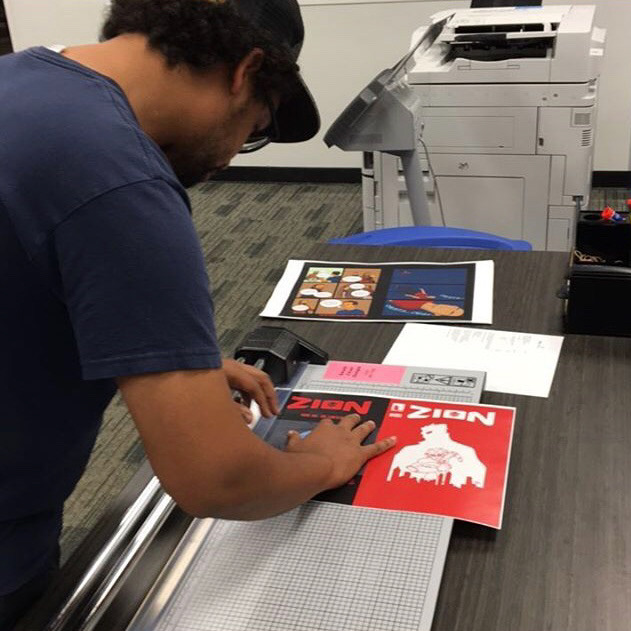 Overall, I was happy with how Zion #1 turned out. Were there things that I would change? Of course, but creating a comic book from start to finish was goal I was excited and proud to complete.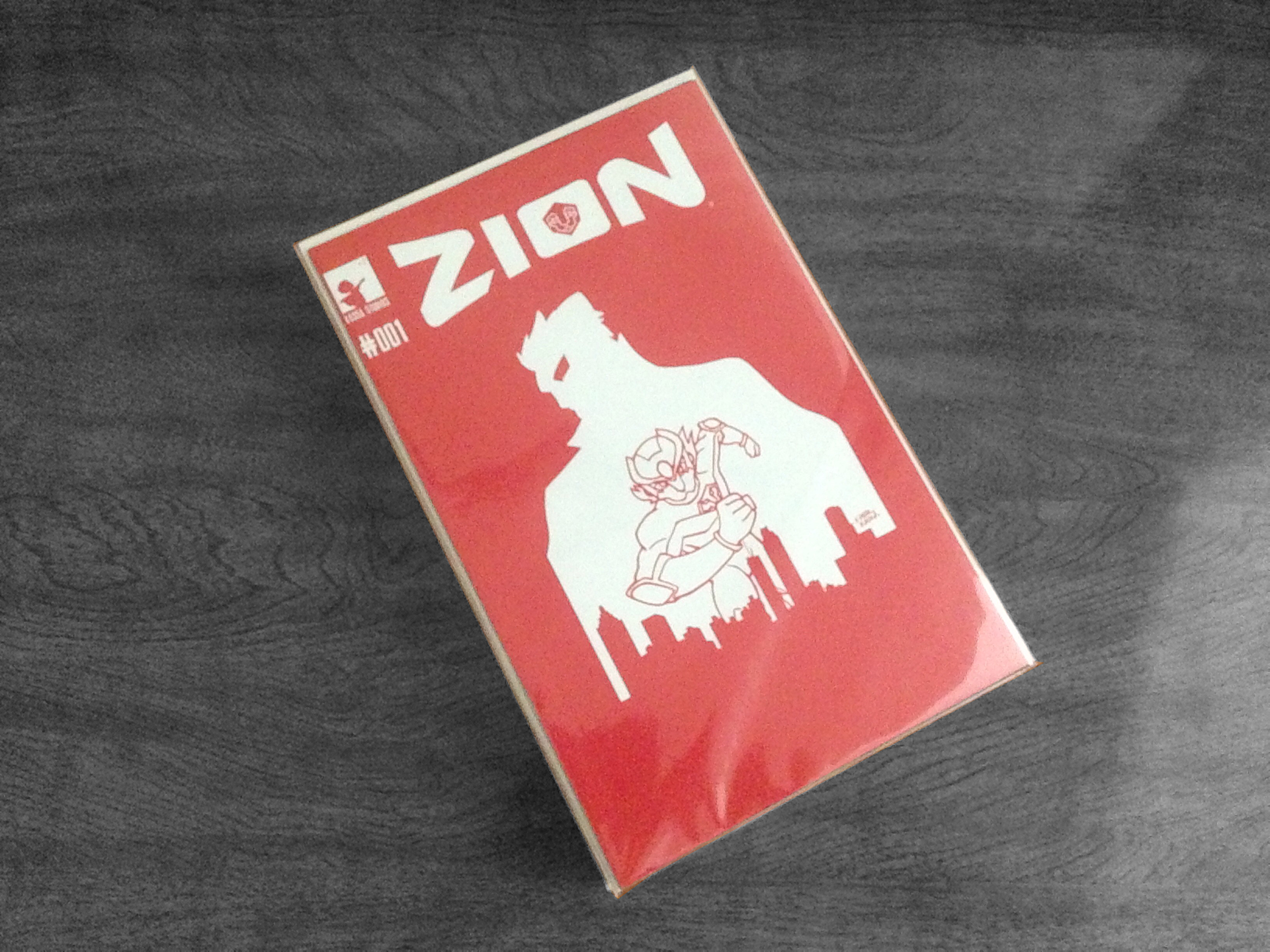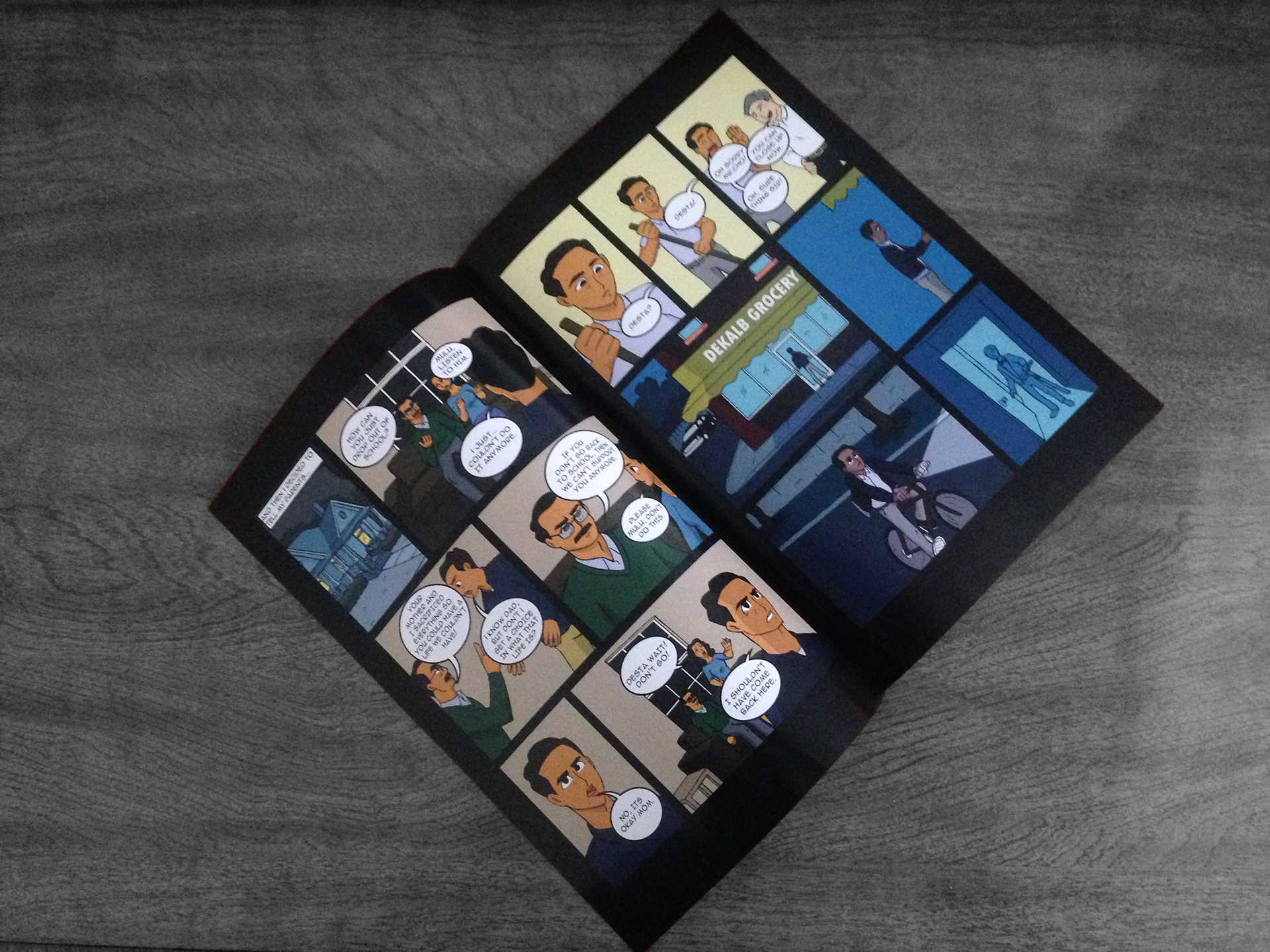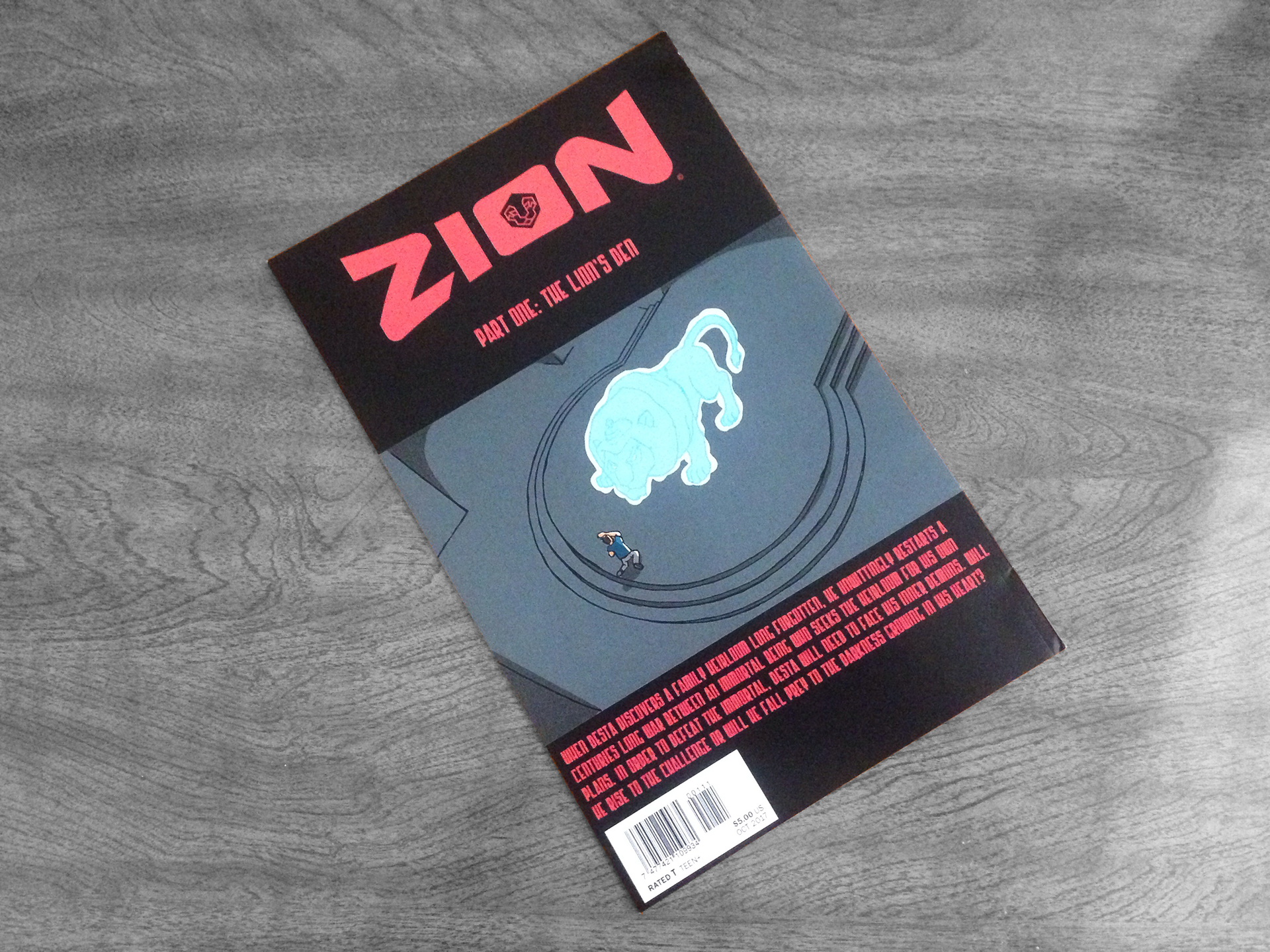 I spent a little over two months creating the comic and promoting it. It was challenging to be the writer, illustrator, project manager and promoter. So in the future, I will create the issues first and promote them after.